Home
Welcome to my portfolio for my works and interest.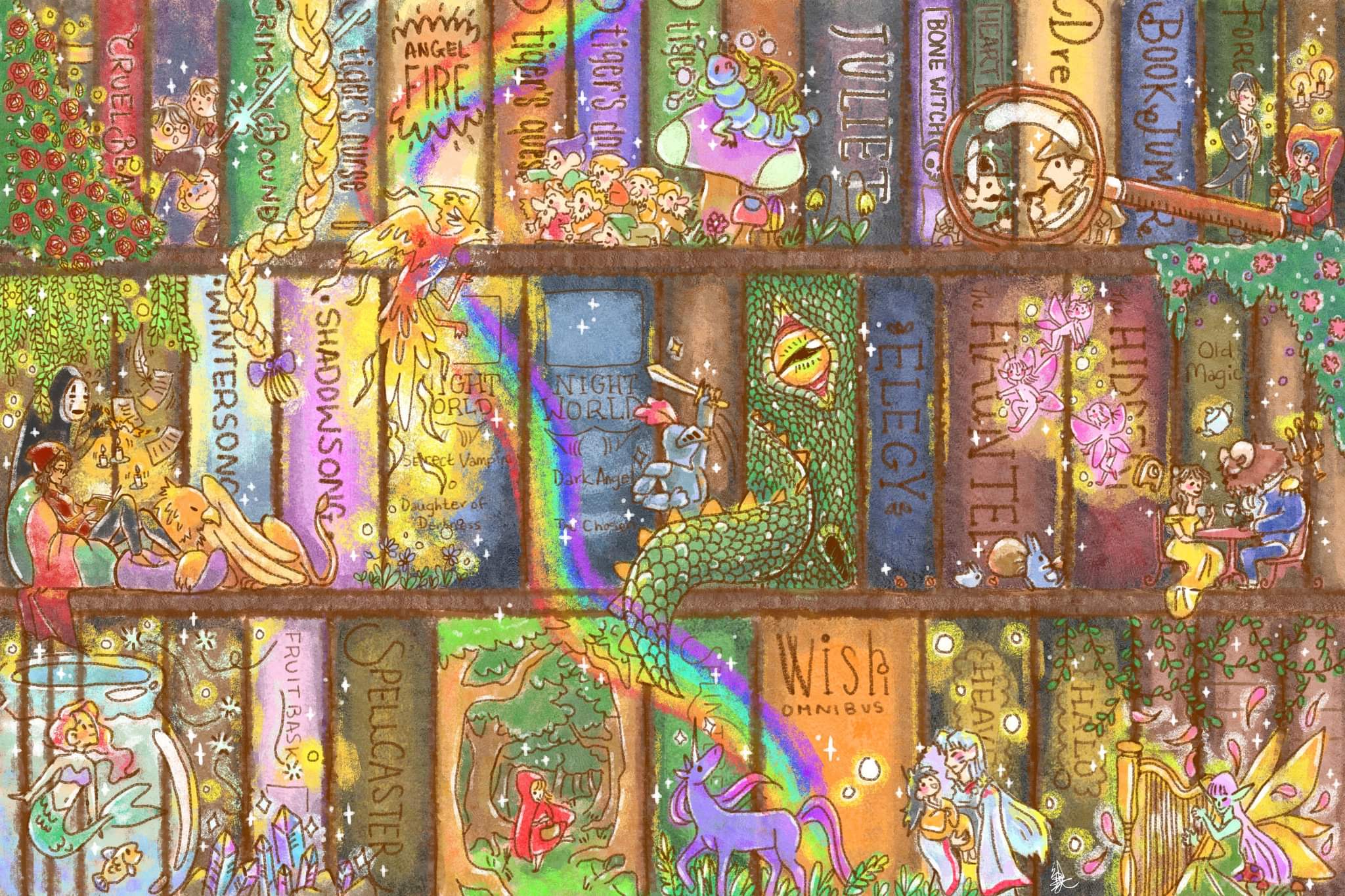 Books I Recommend
Shadow of the Fox by Julie Kagawa

This is the first book in Shadow of the Fox trilogy. I started this book a while back and I fully enjoyed it. It was easy to follow and interesting that kept me reading and reading until I finsihed. I think this is a great book to start if you want to start reading a fun and twist turning book.

The Outsiders by S.E. Hinton

This is such a classic. I fell in love with many of the characters and still always wished more for them in life. I think most people need to read this book at a young age to help understand some things in our worlds. Even though it's an older novel I think the lessons it shows can still be applied today's life.

Wotakoi: Love Is Hard for Otaku by Fujita

This slice of life is a good read if you want to see the dynamic of a group of people nagtivaing life in a ordinary social setting as hardcore otakus. This series is 11 volumes in which each chapter looks how each character live their life while figuring out thier life in relationships, hobbies, and soical life. I think this is also a good manga to read to help people become more comfortable with beinging themselves and to be proud of what they love and the people they surround themselves with.

Gal Gohan by Marii Taiyou

I will say the cover can be a bit deceive, BUT this manga is fairly wholesome. It follows Okazaki Miku a gal through and through and her Home Ec teacher Yabe Shinji as they learn new dishes in each new chapter. During the 10 volumes of Gal Gohan we see how MIku and Shinji both negative their feelings for one another and the people around them. While I do understand the stigma that student/teachers relationships have in society it is not creepy or disfunctional.(They do address this issue in the manga as well.) This rom-com not only has a good storyline where the characters grow into themselves and find love when they least expect it, it also teaches you new dishes you yourself can even try out.
Shoutout Saturday
Saturday, Nov 13, 2022
Gal Gohan
Binge Watching
Friday, Nov 12, 2022
My Jams
To many people in my life, it is kind of amazing how many episodes of anime or a show I can watch in a day. I am able to finish an entire season of a show/anime in one seating if I can. I am not joking either. I was able to finish the first season of Bridgerton in one day when all the episodes came out. (For reference an episode of Bridgerton is like 50 min-1 hour long) So, yeah I tend to go down a rabbit whole once I become into a show. I think I can only binge a show if I need to do some work and I need a background noise to both time myself with my work and/or calm myself. (If I need to finish something within a time frame I tend to put a episode that is within that time frame and work until it is over and I really hate silence so I need something nosey around me to pay attention) Anyway I am a pro binge watcher when I have the time or need some help paying attention.
A good show that I love to binge watch over and over again is either K-on or Natsume Yujin-cho. I really watch K-on when I need a pick me up. I think because I like the characters slowly start to change and evolve to become whatever they want. They are not tied to what others dictate for them and try to live each day to their fullest whether it be playing around or playing music you can always see them having fun and enjoying their life. (I am Yui through and through. She is my girl and Mio-senpai too )This anime and Lucky Star are the shows I watch when I also need to time myself when I am doing work because I can understand just how long I need to take to finish. (I have have been doing this since high school)
Natsume Yujin-cho is just one of my top five anime that I love. I have read the manga up to date and all of the episodes and movies that came for this anime. Each episode can be emotional or funny but it brings into light the type of people or yokai there are in the world. It shows that not everything is so black and white, but also has gray areas too. I think also watching Natsume start to come into his gifts and understand it better also helps him come into terms about not only his childhood but how he wants to respond to the individuals around him human and yokai alike. This is an anime I always recommend to people and everytime I come across merchandise for them, whether it be other fans or from a legit company I am always ready to open my wallet because I do find it rare to find anything for them. If you have the time I totally recommend it!!
For other animes that I can binge on just to have a relaxing day are:
Kobato- It is beautiful and each episode teaches you about something while also slowly learning about Kobato and her pursuit in helping people. (Ioryogi-san is too cute and funny)
Haikyuu!!- I am not a sporty person, but I was able to really get into this series, and it helped that they explained how the game works and what player does what. (The music and build up are perfection as well)(Hinata, Kenma, and Nishinoya are my boys 💗
Inuyasha- It is just a classic. Hands down my all time favorite, it was the anime that started it all for me when I was a kid. The music and the storyline is just mwha!(Rin and Kirara are my cuties and Inuyasha and Lord Sesshomaru are my loves ❣
School Babysitters- Just pure adorableness T.T Kottaru and Midori are my angels!!! I get mini heart attacks for these babies 💗
Well, that's all, for now, until next time. Have a great day!!!. BYE-BYE!!!
My lazy Day
Thursday, Nov 11, 2022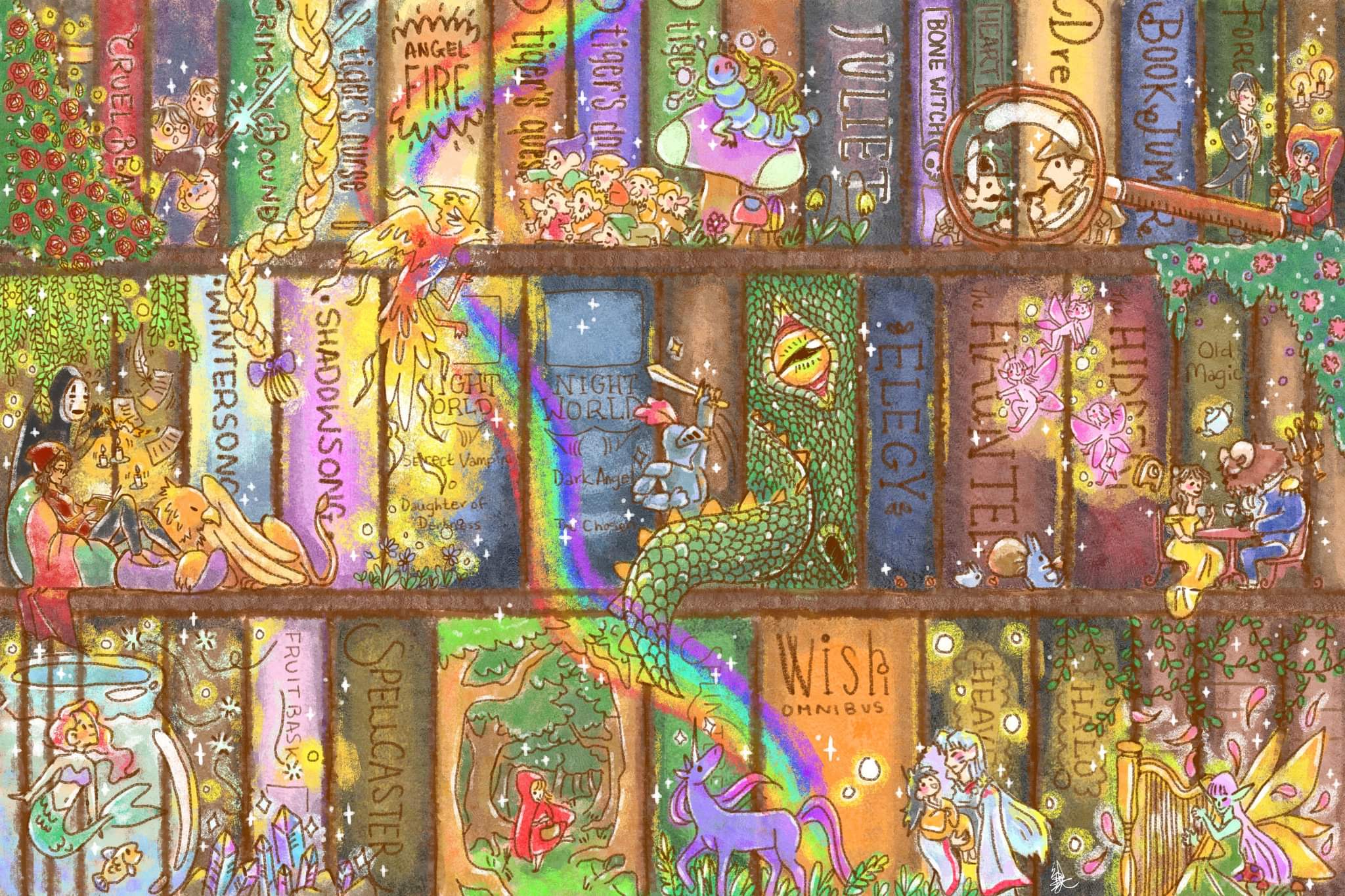 Slice of Life
I have been really into watching Slice of Life anime like After School Dice Club, Laid-Back Camp, Do It Yourself!!, and My Dress-Up Darling. I like the easiness of it and how it is not too heavy on the plot. Sure, some slice of life like The Time I was Reincarnated as a Slime, Fruit Basket, and Anohana: The Flower We Saw That Day where the plot is a bit heavier, but essentially a slice of life shows the everyday life of the main character and the people around them, which in fact can be heavy and dark depending on the circumstances. To each their own on which they prefer to watch. But for right now I am really into the simple and comedic life. Anime like After School Dice Club and Laid-back Camp are very simple and easy to watch I was able to binge-watch each season in a day. I also liked how I was able to learn about new hobbies people liked like board games and camping. (Makes me want to try camping and play a board game with some friends) The art style is also pretty cute and easy on the eyes.
I was able to binge-watch My Dress-Up Darling in a day too, but after that, I ran on the internet to read the manga. (I am all up to date and no worries I do buy the manga. SUPPORT YOUR MANGAKA!!!!) It was FUCKING cute!! Oh my gosh, I loved every character and the plot for each episode. (Gojo is my dude!!) Sure for some parts, it is best not to watch with a non-anime lover around but overall I love the cosplay outfits and the way they portray cosplayers and their art. My best friend is a cosplayer, so I love that her passion is being shown in our favorite format ANIME. (I am a beginner cosplayer, so the techniques and design shown in the anime also helped me learn new ways to further my craft.) Anyway back to my point the show is something I recommend to all of my friends. (Check out my friend's cosplay account on Instagram here.)
A new slice of life I am currently watching is The Yakuza*s Guide to Babysitting. I think this is a cute anime where they sprinkle in some heaviness but not a lot where it loses its easiness. I think how the dynamic between Yaeka-chan and Kirishima is lovely. I love how she is changing him slowly from being a *demon* into a better person. The relationship between all the characters in the Yakuza family and the friends they have is really funny and cute to watch.
There has been a rise in the Slice of Life genre whether it be new anime/manga or older ones and I am here for it. I think everyone should have an anime/manga they enjoy in this genre because it just helps rewind a stressful day or brings a smile after a not-so-happy day. After I finish this anime I will probably try to find one more anime to watch before moving into a different genre to change my pace later on but for now, I will enjoy these peaceful days before I totally get my emotions drained with the other genres.
Well, that's all, for now, until next time. Have a great day!!!. BYE-BYE!!!
About
Hello, my name is Melyssa Serpas. I am an aspiring freelance writer and book lover. My dream is to work in the publishing field.
I have a bachelor's degree from North Carolina State University in English, where my concentration was in Creative writing and I had a minor in Rhetoric, Writing, and Professional Communication. I am skilled in many different types of writing such as: Creative Writing, Academic Writing, Fiction Writing, Novel, and Screenwriting. I am able to also write in many different types of writing styles such as: MLA, APA, Chicago, and AP.
I love to research things that interest me such as: Mythical Creatures, The Language of Flowers, The History of Royal people and castles, Supernatural things, etc. I am a huge fan of all things anime and manga. I also collect a lot of anime figurines and plushies. I read and watch them everyday when I can. I am also a big reader and am slowly losing room space for them all.
If I happen not to post anything on my site I might have uploaded something on my instagram where I recommend books, manga, things that interest me honestly. You can find it here @ beau_tresor_ D.M. me if you have any recommendations for me or need a freelance writer.
Well, I hope this was all interesting for y'all and that you enjoy my site. I hope y'all have a great day. BYE-BYE!!
Credits to some of the work that are not originally mine
Homepage picture- done by Ayaka Sasanishi